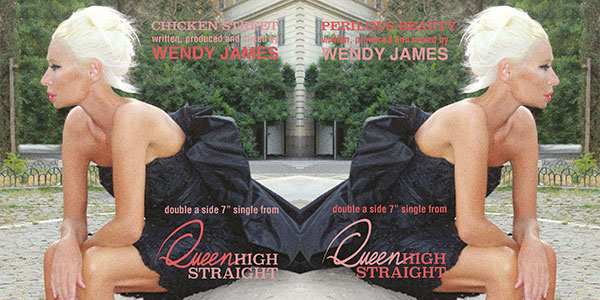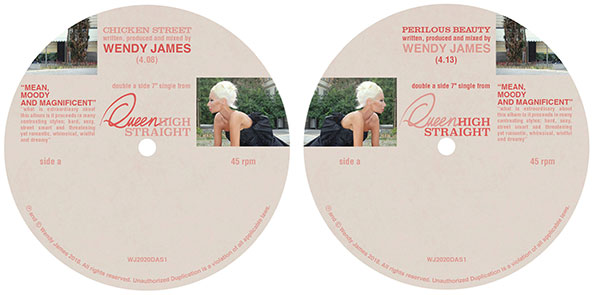 ANNOUNCING!
PERILOUS BEAUTY / CHICKEN STREET
Double A-Side Single
Going To Radio Now!
Streaming Only
LISTEN HERE:
WEBSITE – https://thewendyjames.com/queen-high-straight/
SOUNDCLOUD – https://soundcloud.com/the-wendy-james/sets/wendy-james-first-single
(7" Vinyl to be made available at a later date)
Wendy James Double A-Side 7" Single
A. Perilous Beauty (4.13)
A. Chicken Street (4.08)
from
QUEEN HIGH STRAIGHT
20 Track Deluxe Album
ALBUM OUT ON MAY 1 2020
Pre-Order here: https://thewendyjames.com/store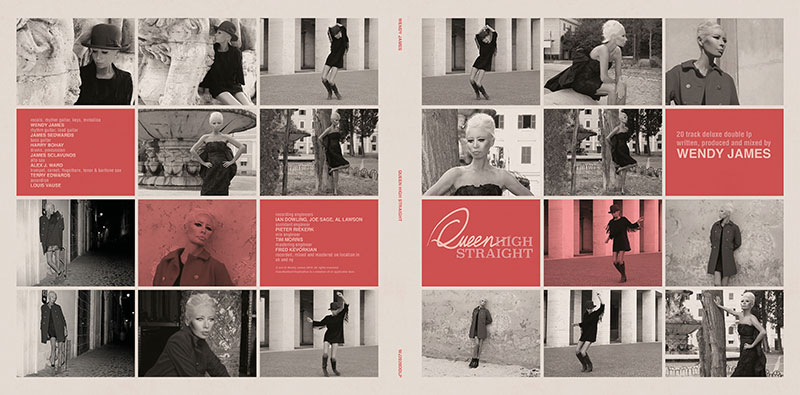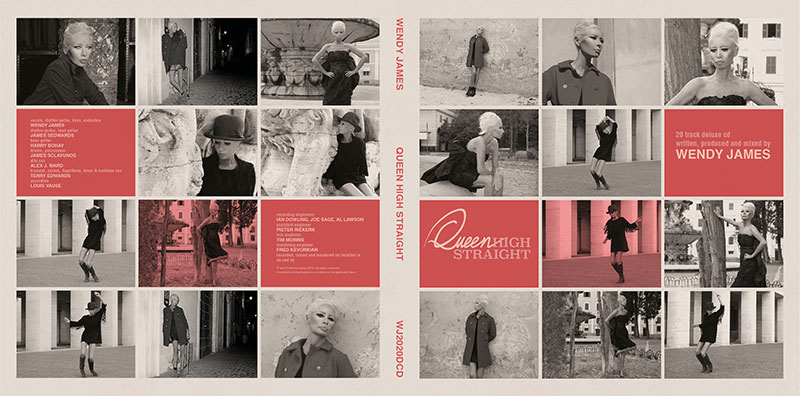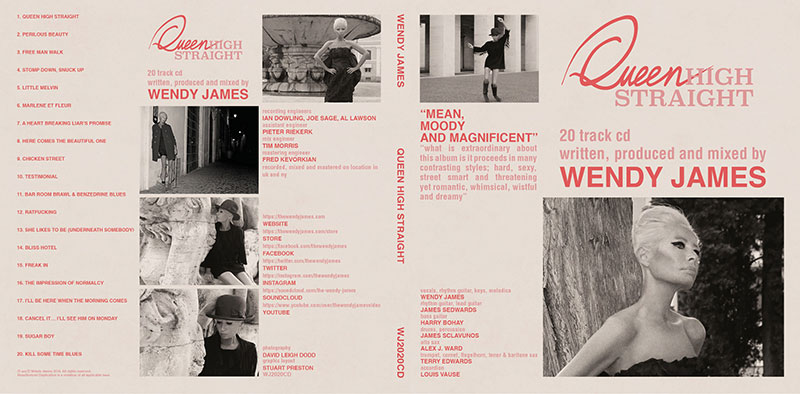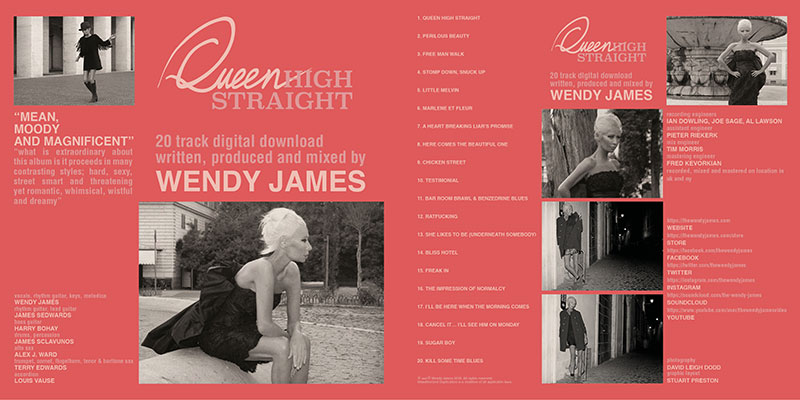 The Tour
THE WENDY JAMES BAND MAY 2020 TOUR!
DATES ANNOUNCED AND TICKETS ON SALE NOW!
This is going to be AMAZING!
QUEEN HIGH STRAIGHT Launch (and yes! Some big TVV numbers too…)
TUNBRIDGE WELLS FORUM – TUESDAY 5TH MAY
https://bit.ly/39eTwoP
SWANSEA CINEMA & CO – WEDNESDAY MAY 6TH
https://buff.ly/2NGe01q
BRISTOL FLEECE – THURSDAY MAY 7TH 
https://bit.ly/2S14Iji
NORWICH ARTS CENTRE – FRIDAY MAY 8TH 
http://bit.ly/WendyJamesNAC
STOKE ON TRENT THE SUGAR MILL – SATURDAY MAY 9TH
https://bit.ly/2RoOfUu
NOTTINGHAM RESCUE ROOMS – MONDAY MAY 11TH
http://bit.ly/2uQnMaJ
MANCHESTER DEAF INSTITUTE – TUESDAY MAY 12TH
http://bit.ly/35rYHQ3
BRIGHTON CONCORDE 2 – WEDNESDAY MAY 13TH
https://bit.ly/36xv9C2
LONDON ISLINGTON 02 – THURSDAY MAY 14TH
http://bit.ly/WJIslington
CARDIFF CLWB IFOR BACH – FRIDAY MAY 15TH
bit.ly/WendyJamesBand-CDF
PORTSMOUTH WEDGEWOOD ROOMS – SATURDAY MAY 16TH 
https://tinyurl.com/wpgqqoy
GUILDFORD BOILEROOM – SUNDAY MAY 17TH
https://link.dice.fm/J8AGKCcoi3 
LEEDS BRUDENELL SOCIAL CLUB – TUESDAY MAY 19TH
http://bit.ly/WJamesLds
NEWCASTLE CLUNY – WEDNESDAY MAY 20TH
https://bit.ly/2s5k8ZE
GLASGOW GIG TUTS – THURSDAY MAY 21ST
ktwwh.co/wendyjames
BIRMINGHAM INSTITUTE 3 – FRIDAY MAY 22ND
http://bit.ly/WJInstitute
CAMBRIDGE JUNCTION – SATURDAY MAY 23RD 
https://bit.ly/2tpSXt3
BLACKPOOL THE WATERLOO MUSIC BAR – SUNDAY MAY  24TH
http://skiddle.com/e/13735481
EDINBURGH BANNERMANS – MONDAY MAY 25TH
http://t-s.co/wend0 
FOR ALL VIP ACCESS: https://thewendyjames.com/store
TO PRE-ORDER QUEEN HIGH STRAIGHT https://thewendyjames.com/store
TO BUY YOUR T-SHIRTS: https://thewendyjames.com/store
See you all soon!
Much Love
Wendy xo