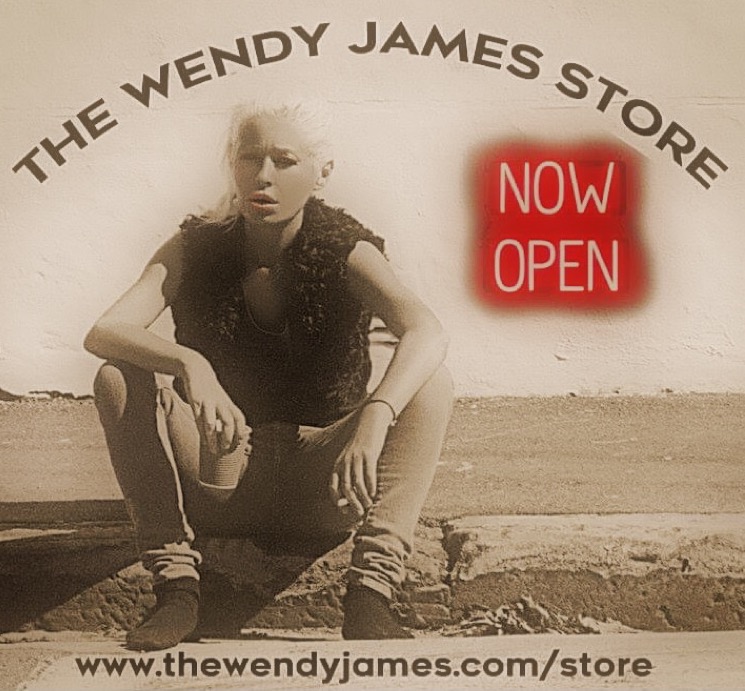 ANNOUNCING!!! THE WENDY JAMES STORE is now OPEN for business!!
February 28, 2019
Prompted by demand following on from my Pledge preorder campaign I have now set up my own online store!
There are Available Now items from The Price Of The Ticket and I Came Here To Blow Minds LP's plus certain VIP offers attached to gigging or recording studio visits and of course the Signed and Numbered Collectors Picture Disc Vinyl of The Price Of The Ticket. There are also all the Pre-Order formats for my upcoming and nearly finished (!!!) new Double Deluxe LP Queen High Straight… Gatefold Vinyl, Gatefold CD, regular CD and so on…
So Welcome and please take a look around and grab what you want!
It is my intention to make this location the buying hub for all my work and of course all the news as it happens regarding the progress of this new album, gigs and everything related…
Much Love
Wendy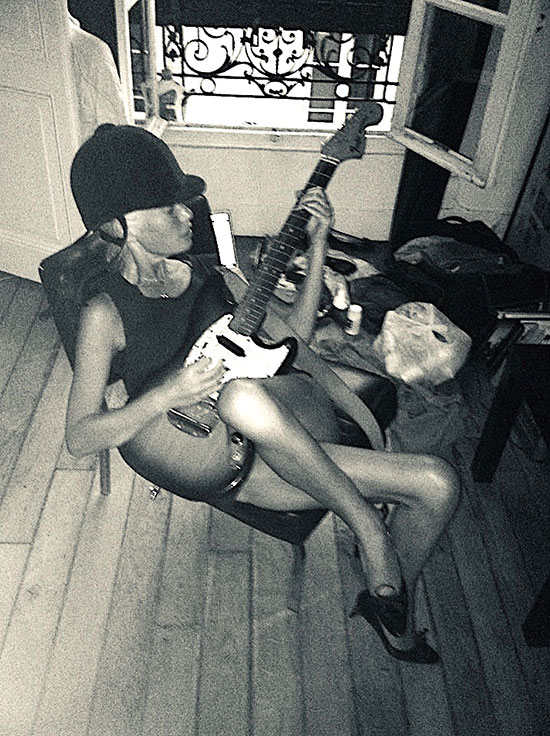 NOVEMBER UPDATE
November 26, 2018
Hi Everyone!
I hope you are all well!
I've got to the final session of recording!
Let me tell you where I've got and what I'm up to…
I now have:
FINISHED:
DRUMS
BASS
ORGANS
PIANOS
RHYTHM GUITAR
LEAD GUITAR
LEAD VOCALS
and SOME BACKING VOCALS
TO DO:
REMAINING BACKING VOCALS/HARMONIES
PERCUSSION OVERDUBS
PEDAL STEEL OVERDUBS
SAXOPHONE OVERDUBS
ADDITIONAL RHYTHM GUITAR OVERDUBS
ACCORDION OVERDUBS
HANDCLAPS! FOOT STOMPING! AND MAYBE A KAZOO!!
I have been making copious amounts of production notes, literally from hours on the headphones listening out for timing, track glitches, bum notes and additional ideas!
On the whole the reference mixes I have in my possession are not complete or representative enough for me to let go of them, HOWEVER… these two songs are fairly accurate for their sounds so you can hear:
LISTEN TRACK 2: PERILOUS BEAUTY
LISTEN TRACK 17: I'LL BE HERE WHEN THE MORNING COMES
(both songs I kind of hinted at in little video clips, here and on instagram, when I was writing them… they've come a long way!)
James Sclavunos on Drums, Harry Bohay-Nowell on Bass, James Sedwards on Lead Guitar and me on Rhythm Guitar, Keys and Voice!
The timeline for the next two stages is looking like early February for two final weeks of recording in the UK (when I've got the confirmed dates I'll let you know so I can open the time out to additional VIP visits…) and then I will take the hard drives and tapes (with James Sclavunos, if his diary permits!) to reunite with Jesse Nichols in Berkeley, CA and mix the thing!
OMG… then it's done!
– Get it Mastered
– Send the Masters to the Pressing Plant
– Speed into action with Artwork Design and Layout
– Set a Release Date
– Hustle up some Press and Radio and TV
– Book some gigs!
– and there it is…
QUEEN HIGH STRAIGHT
DELUXE GATEFOLD DOUBLE LP on Vinyl, CD, Download and all the trimmings…
20 BRAND NEW SONGS and
THANK YOU FOR BEING WITH ME EVERY STEP, EVERY INCH OF THE WAY, I COULDN'T DO IT WITHOUT YOU! AS WELL YOU KNOW!
TO PRE-ORDER ALL MUSIC AND OTHER ITEMS (INCLUDING MY LAST LP 'THE PRICE OF THE TICKET' ON PICTURE DISC!!) CLICK HERE.
Thank you Again
Much Love
Wendy xoxoxoxoxo
Ⓟ and © Wendy James 2018. All rights reserved. Unauthorized Duplication is a violation of all applicable laws
WENDY JAMES NEW ALBUM TITLE, TRACK LISTING & ART REVEAL ANNOUNCEMENT!
February 15, 2018
QUEEN HIGH STRAIGHT
So! Here it is! My 5th solo album! 6th if you include the Elvis Costello one and 9th in total with my Transvision Vamp albums.
20 brand new songs to make up A Deluxe Double LP.
THE TRACK LISTING!!!!!!!
1. QUEEN HIGH STRAIGHT
2. PERILOUS BEAUTY
3. FREE MAN WALK
4. STOMP DOWN, SNUCK UP
5. LITTLE MELVIN
6. MARLENE ET FLEUR
7. A HEART BREAKING LIAR'S PROMISE
8. HERE COMES THE BEAUTIFUL ONE
9. CHICKEN STREET
10. TESTIMONIAL
11. BAR ROOM BRAWL & BENZEDRINE BLUES
12. RAT FUCKING
13. SHE LIKES TO BE (UNDERNEATH SOMEBODY)
14. BLISS HOTEL
15. FREAK IN
16. THE IMPRESSION OF NORMALCY
17. I'LL BE HERE WHEN THE MORNING COMES
18. CANCEL IT… I'LL SEE HIM ON MONDAY
19. SUGAR BOY
20. KILL SOME TIME BLUES
It's written! It took me a year and two months to write! The natural curve, perhaps, when writing new songs, is to have an outpouring of about 10 or 11 songs, but I found, this time, the more I pushed myself to write from scratch, i.e having exhausted all the little notes I write down to refresh my mind to a place or feeling that would inspire a direction, but instead to have to find the idea, find the melody, find the chords, to find the rhythm from scratch, I started coming up with pure melodies that evoke some of my favorite vibes from the decades of rock n roll and pop history running through my consciousness! There was no plan, no motive just pure music. I surprised myself and it has made me yet more confident in my ability to write a good song!
You've heard and seen little clips I've shared on social media, buzzing on a song, but I promise you when you finally unpack this new LP you're going to think it's my best so far! I hope so, one wouldn't want to go backwards!
So, I am starting to add the math up, get everyone's schedules and start to fit the next bit together!
THE RECORDING!!!!!!!
James Sclavunos once again is my trusty companion in this and we are talking to Jesse Nichols who engineered on The Price Of The Ticket. We are considering the geography of where everyone lives as well as their work commitments and we are looking at various studios across London, Paris, New York and Berkeley CA.
THE ART!!!!!!!
You now can see the main image that all the art campaign will derive from… I think it's heaven and oh how good is it going to look on a T-shirt!!!
On my Pledge Music site I can now move full speed ahead with T-shirt and Poster sales because we have the graphic we'll use and you can start deciding which other extras you might want to take part in or buy as the full compliment of items available becomes that much closer to realization!
To Pre-order and Buy click here 
As soon as I have the musician line-up and the recording schedule and locations I will announce them and then of course once we're in the studio I will update you with little musical and video nuggets and we can organize the invitations to visit!
Buy Studio Visit Pledge click here
You can see just a glimpse of how much and how many details go toward recording an album and I am so happy and excited to share it with you!!!
As always
Much love and thank you
Wendy xoxoxo