Two ICONIC T-Shirts!
1. The WENDY JAMES / FACE MAGAZINE cover. Shot by world famous photographer Jurgen Teller
2. The WENDY JAMES / TRANSVISION VAMP Original 'Kurt Shirt'.
The Wendy James / Transvision Vamp T-Shirt famously worn by Kurt Cobain on multiple occasions including live performance on MTV.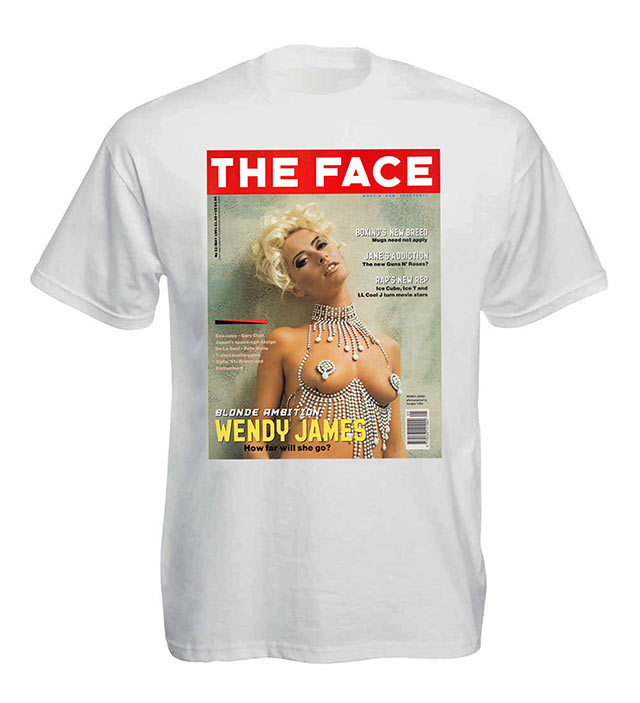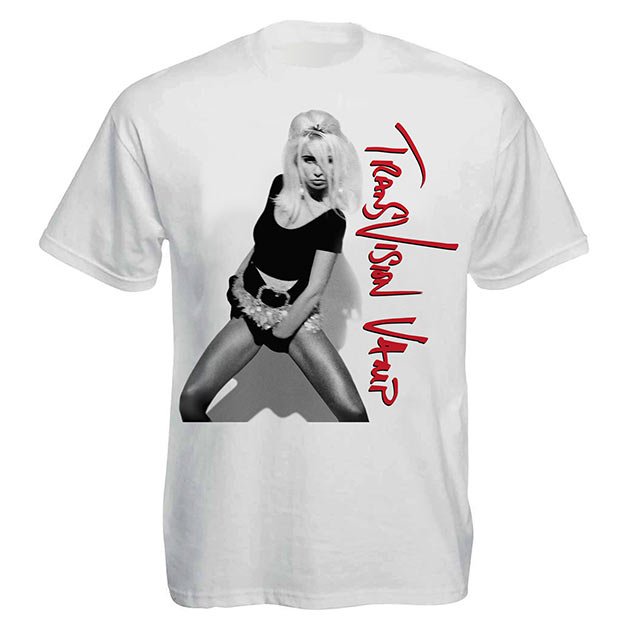 Both Classic White T-Shirts 100% Cotton Fruit Of The Loom Unisex S. M. L. XL.
Get your T-SHIRTS NOW!!
WENDY JAMES / THE FACE MAGAZINE