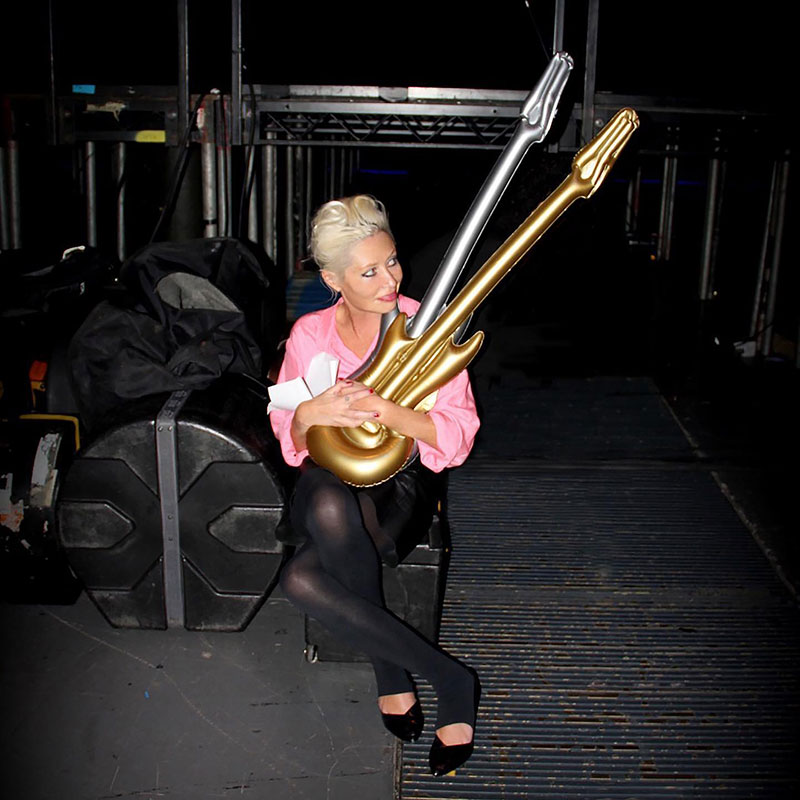 HELLO my dear friends and fans!
SO……..
THE TOUR OF MAY 2020 FOR QUEEN HIGH STRAIGHT IS POSTPONED UNTIL SEPTEMBER 2020
By doing simple math, it was easy for me to see that in one months time, when I'd be due to begin rehearsals in April in LDN, was just not going to happen, nor an all-clear of COVID19 by May 5th when my tour was scheduled to begin. So making a calculation as best as possible, I have postponed all the dates until September 2020.
All the ticket links are still valid and working!
All the VIP are still valid and welcome!
Upside:
QUEEN HIGH STRAIGHT will have been with you all through the summer months and I expect you to all be able to sing every lyric along with me in September! A successful record could make these gigs very electric!
So….
In short… No Cancellations, but simply a delay, I've done what was necessary for THE WENDY. JAMES TOUR and indeed all of us.
Please get you tickets NOW! Support the tour!
– we shall be meeting in September!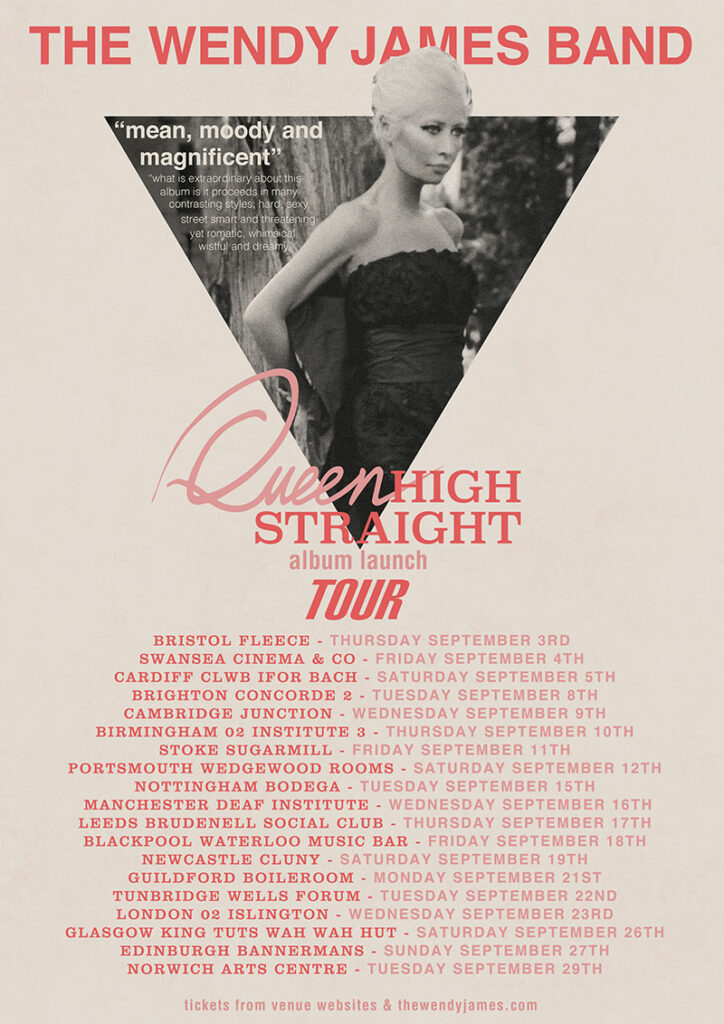 TICKETS AND DATES:
1. BRISTOL FLEECE – THURSDAY SEPTEMBER 3RD
2. SWANSEA CINEMA & CO – FRIDAY SEPTEMBER 4TH
3. CARDIFF CLWB IFOR BACH – SATURDAY SEPTEMBER 5TH
4. BRIGHTON CONCORDE 2 – TUESDAY SEPTEMBER 8TH
5. CAMBRIDGE JUNCTION – WEDNESDAY SEPTEMBER 9TH
6. BIRMINGHAM INSTITUTE 3 – THURSDAY SEPTEMBER 10TH
7. STOKE SUGARMILL – FRIDAY SEPTEMBER 11TH
8. PORTSMOUTH WEDGEWOOD ROOMS – SATURDAY SEPTEMBER 12TH
9. NOTTINGHAM BODEGA – TUESDAY SEPTEMBER 15TH
10. MANCHESTER DEAF INSTITUTE – WEDNESDAY SEPTEMBER 16TH
11. LEEDS BRUDENELL – THURSDAY SEPTEMBER 17TH
12. BLACKPOOL WATERLOO MUSIC BAR – FRIDAY SEPTEMBER 18TH
13. NEWCASTLE CLUNY – SATURDAY SEPTEMBER 19TH
14. GUILDFORD BOILEROOM – MONDAY SEPTEMBER 21ST
https://link.dice.fm/J8AGKCcoi3
15. TUNBRIDGE WELLS FORUM – TUESDAY SEPTEMBER 22ND
16. LONDON ISLINGTON 02 – WEDNESDAY SEPTEMBER 23RD
17. GLASGOW KING TUTS – SATURDAY SEPTEMBER 26TH
18. EDINBURGH BANNERMANS – SUNDAY SEPTEMBER 27TH
19. NORWICH ARTS CENTRE – TUESDAY SEPTEMBER 29TH
TOUR VIP:
For those of you who want the VIP experience of hanging out with me at soundcheck and priority access at the shows, then please do! I sign your records or photos and we get to spend some time together and you get to see us and be with us from soundcheck onwards!
Buy VIP here: https://thewendyjames.com/product/v-i-p-the-wendy-james-gig-pass/
MY LOVE TO YOU ALL.
STAY SAFE and the TOUR IS ON!!!!
Wendy xo
– and… you MUST PRE-ORDER!
QUEEN HIGH STRAIGHT
LISTEN HERE: https://thewendyjames.com/queen-high-straight/
BUY HERE: https://thewendyjames.com/store