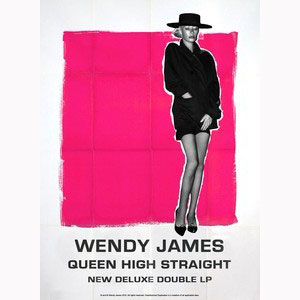 Own your personalized artwork for QUEEN HIGH STRAIGHT on VINYL. Wendy will sign and personalize with your name.
The art is on thick matte card from the production company and no more than 5 will be generated.
This is a lovely artwork to own, to frame and hang on the wall. A bona-fide collectors item.
*Signed and Dated
*Package and Posting £10.00
*Pre-order