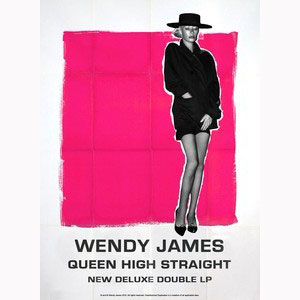 Wendy James new LP QUEEN HIGH STRAIGHT is 20 new tracks written and produced by Wendy.
Own one of five 12" Vinyl White Label Test Pressings for Queen High Straight.
A very rare item which is made during the final stages of production when Wendy listens to the vinyl test pressing, approves it and green-lights the full manufacture run.
*Signed and Dated.
*Package and Posting £10.00
*Pre-order.