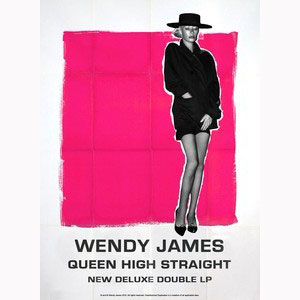 Wendy James new LP QUEEN HIGH STRAIGHT is 20 new tracks written and produced by Wendy.
Following on from The Price Of The Ticket this new album will continue the trajectory of Wendy's songwriting which shows varied styles from sweet cowboy ballads, dirty rhythm and blues and pure new wave garage punk.
*Mastered for CD.
*Signed.
*Package and Posting £10.00
*Pre-order.