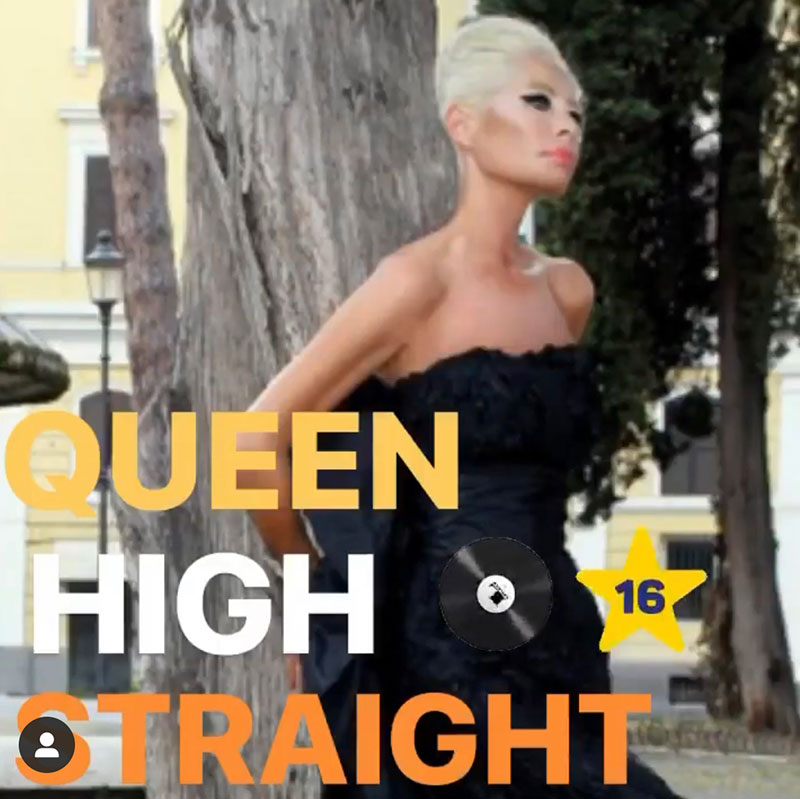 So! Congratulations to US!
QUEEN HIGH STRAIGHT ENTERED THE UK INDEPENDENT ALBUM CHART AT NO.16!
MARCH 14TH, 2020
Let's go up this week! Let's go TOP TEN!!
Double Vinyl, Deluxe CD, Standard CD
THE WENDY JAMES DOUBLE A-SIDE SINGLE PEOPLE'S CHOICE POLL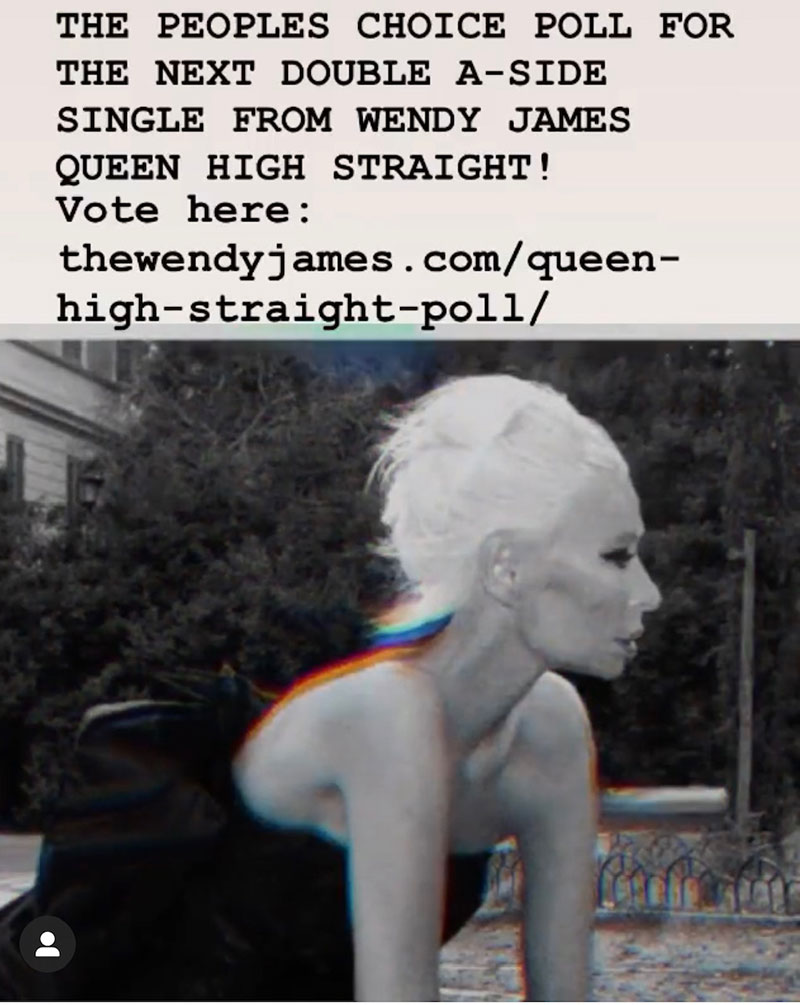 This idea came to mind because so many of you, now owning the 20 Track Deluxe Album QUEEN HIGH STRAIGHT, are posting to different social media your various favorites!
I am going to go to radio at least 5 times with Double A-Side Singles this year and in the Autumn of 2020 I will present a box set of all the 7" Vinyl Singles from Queen High Straight.
So, for the next single I think you guys should decide which songs 'win' the two top spots for the next Double A-Side Single!
Firstly, you obviously need to be in possession of the whole album. Be it Double Vinyl, Deluxe CD, Standard CD or Digital Download and therefore you will own and be getting familiar with all 20 songs!
Secondly, easy as pie…
Simply choose your two favorites!
I am going to leave the poll running for a couple of weeks through until Friday May 29th and you can monitor which songs are rising to to winning spots!
How exciting!
The next single to go to radio will be YOUR CHOICE!
I thank you all and I am very excited to see the results!
SO GO VOTE NOW! CLICK HERE
And please keep buying QUEEN HIGH STRAIGHT! LET'S GO TOP TEN! BUY HERE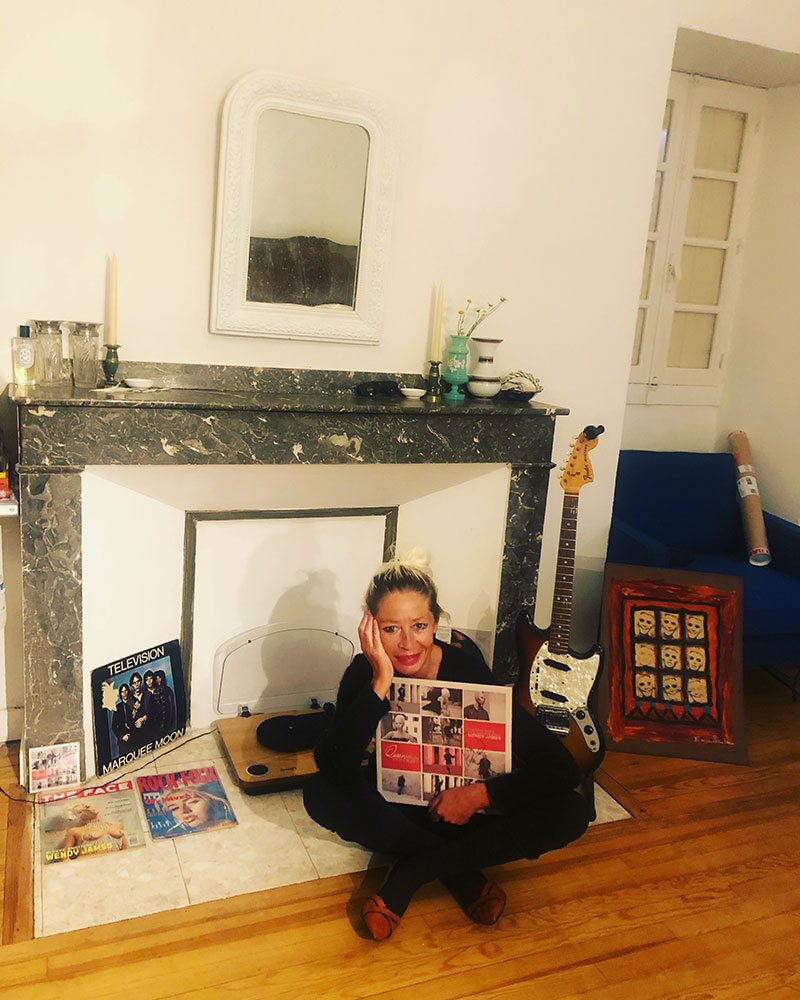 AND NOW! THE OFFICIAL QUEEN HIGH STRAIGHT T-SHIRT IS IN PRODUCTION AND IT IS GLORIOUS!!
I will be able to ship this T-Shirt in 4 days from now!
I freaked out when I received my sample… it's so great!
The T-Shirt is produced in black 100% soft cotton in a classic unisex round neck, straight cut shape and available in S. M. L. XL. XXL.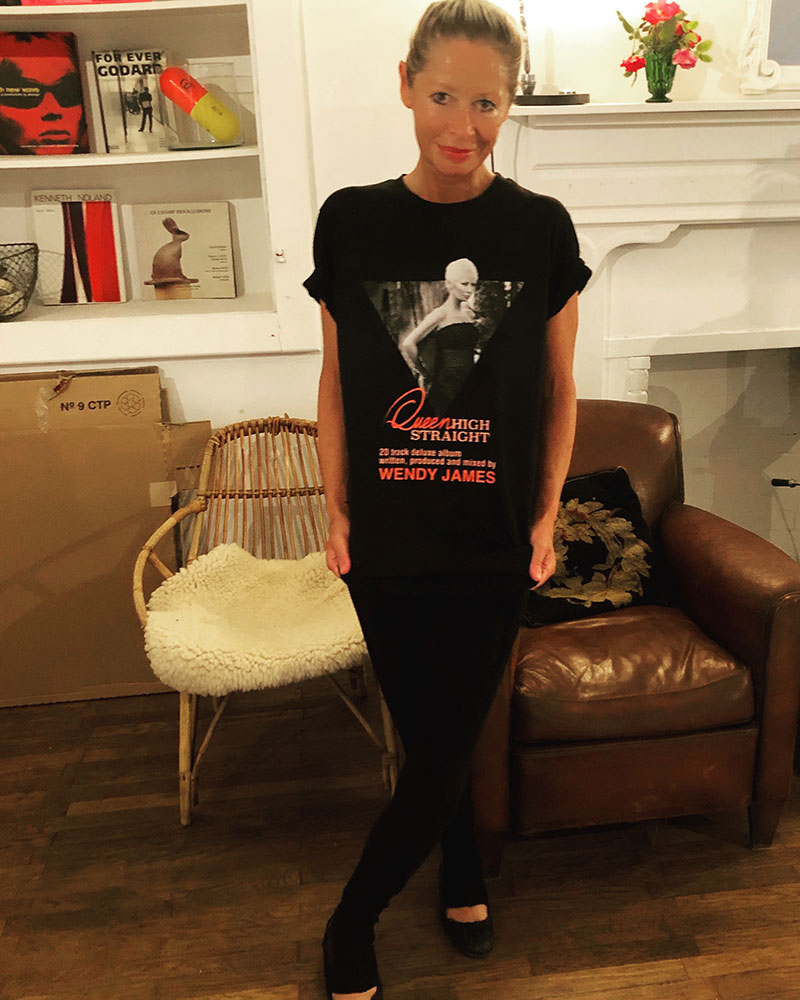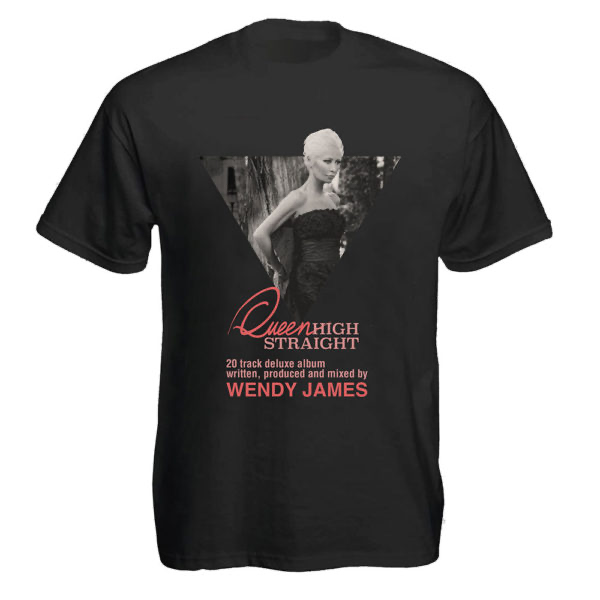 Thank you all so much! Your comments, love and support of my music is everything to me!!
LET'S GO TOP TEN! CLICK HERE
My love,
Wendy X