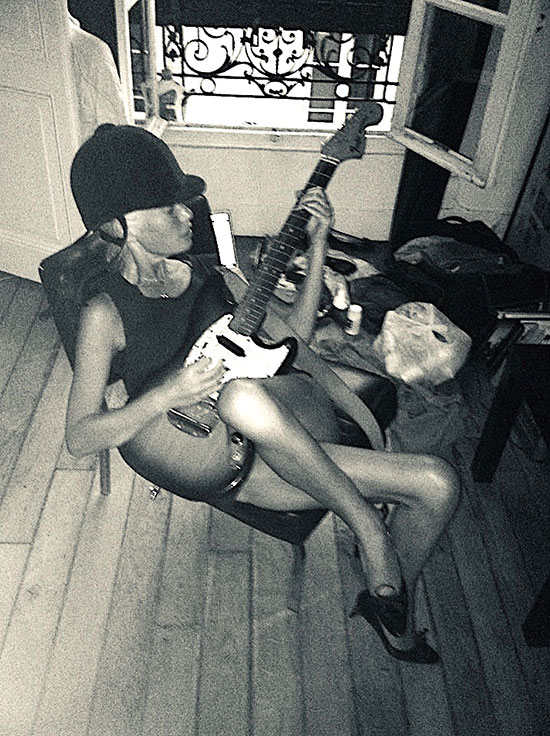 Hi Everyone!
I hope you are all well!
I've got to the final session of recording!
Let me tell you where I've got and what I'm up to…
I now have:
FINISHED:
DRUMS
BASS
ORGANS
PIANOS
RHYTHM GUITAR
LEAD GUITAR
LEAD VOCALS
and SOME BACKING VOCALS
TO DO:
REMAINING BACKING VOCALS/HARMONIES
PERCUSSION OVERDUBS
PEDAL STEEL OVERDUBS
SAXOPHONE OVERDUBS
ADDITIONAL RHYTHM GUITAR OVERDUBS
ACCORDION OVERDUBS
HANDCLAPS! FOOT STOMPING! AND MAYBE A KAZOO!!
I have been making copious amounts of production notes, literally from hours on the headphones listening out for timing, track glitches, bum notes and additional ideas!
On the whole the reference mixes I have in my possession are not complete or representative enough for me to let go of them, HOWEVER… these two songs are fairly accurate for their sounds so you can hear:
LISTEN TRACK 2: PERILOUS BEAUTY
LISTEN TRACK 17: I'LL BE HERE WHEN THE MORNING COMES
(both songs I kind of hinted at in little video clips, here and on instagram, when I was writing them… they've come a long way!)
James Sclavunos on Drums, Harry Bohay-Nowell on Bass, James Sedwards on Lead Guitar and me on Rhythm Guitar, Keys and Voice!
The timeline for the next two stages is looking like early February for two final weeks of recording in the UK (when I've got the confirmed dates I'll let you know so I can open the time out to additional VIP visits…) and then I will take the hard drives and tapes (with James Sclavunos, if his diary permits!) to reunite with Jesse Nichols in Berkeley, CA and mix the thing!
OMG… then it's done!
– Get it Mastered
– Send the Masters to the Pressing Plant
– Speed into action with Artwork Design and Layout
– Set a Release Date
– Hustle up some Press and Radio and TV
– Book some gigs!
– and there it is…
QUEEN HIGH STRAIGHT
DELUXE GATEFOLD DOUBLE LP on Vinyl, CD, Download and all the trimmings…
20 BRAND NEW SONGS and
THANK YOU FOR BEING WITH ME EVERY STEP, EVERY INCH OF THE WAY, I COULDN'T DO IT WITHOUT YOU! AS WELL YOU KNOW!
TO PRE-ORDER ALL MUSIC AND OTHER ITEMS (INCLUDING MY LAST LP 'THE PRICE OF THE TICKET' ON PICTURE DISC!!) CLICK HERE.
Thank you Again
Much Love
Wendy xoxoxoxoxo
Ⓟ and © Wendy James 2018. All rights reserved. Unauthorized Duplication is a violation of all applicable laws