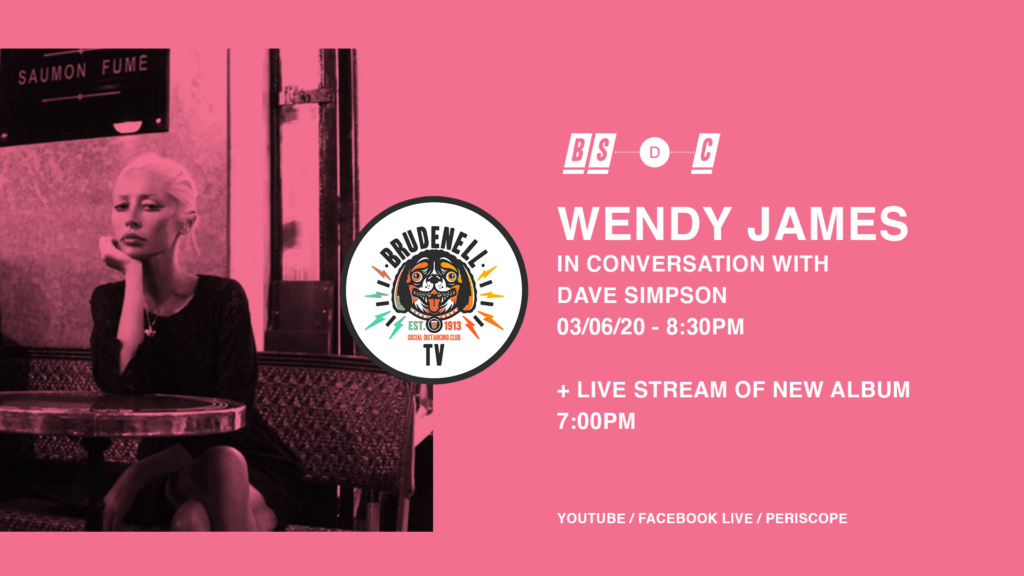 I am so excited to announce a bona-fide 'happening' next Wednesday June 03!
Leeds Brudenell Social Club (iconic venue which THE WENDY JAMES BAND will be playing later in the year) are live streaming, direct to multi platforms: Facebook and YouTube among them!
BRUDENELL TV!
On Wednesday June 3rd I shall be on air, first with an interactive listening party for QUEEN HIGH STRAIGHT
We will listen down to the album and I will comment on the songs, their meaning, the recording anecdotes and memories, the musicians and the adventures we had making my 20 Track Deluxe Album! You can live message any questions you may have, or observations, on QUEEN HIGH STRAIGHT or any kind of question, within reason!!
In the second hour of broadcast I will be joined on split screen by renowned journalist for The Guardian, Dave Simpson and he will be conducting an hour long interview with me! About Queen High Straight and about my life in music, from the beginning!
What a treat! What a night!
Please all mark this off in your diaries and join me for this unique event!
UK TIME:
7.30PM – QUEEN HIGH STRAIGHT LIVE STREAM
8.30PM – IN CONVERSATION WITH Dave Simpson
Broadcasting on YOUTUBE / FACEBOOK LIVE / PERISCOPE
Buy QUEEN HIGH STRAIGHT here: https://thewendyjames.com/store
BRUDENELL TV YOUTUBE: https://www.youtube.com/channel/UCwiiMxhpJskI1O-7-W8vXXw
BRUDENELL SOCIAL CLUB FB: https://www.facebook.com/brudenellsocialclub/